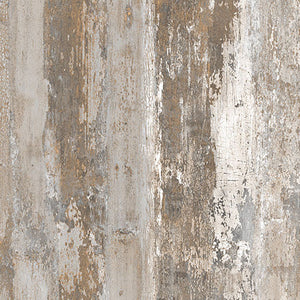 Specified Metals: Digital Infusion: Oxidized SM-111
Digital Infusion is a high-definition digital print process that provides ultimate image clarity and vibrancy. Images are infused into specialty coated aluminium uncovering colors not seen in other mediums. Digital Infusion gives designers a unique metallic look with excellent color saturation and the added durability of aluminium. Oxidized patterns originate from unique rust patterns.
Features and Benefits: Aluminium brings out colors not usually seen in images printed on paper or laminate. This process helps designers achieve a unique metallic look with excellent color saturation with the added durability of aluminium. Digital Infusion is great for large-scale installations with such applications as: nameplates, wall panels, ceilings, signage, art or furniture enhancement.
Our graphic designers have created more than 130 patterns and additions to the line are being made almost daily. The line up of patterns include wood grains and geometric patterns and the color combinations are endless. Each design can be modified to show more or less metal to achieve the desired look. We can even work with a photograph, your logo, custom pattern or idea making sure no detail is overlooked.
Additional benefits: Durable: fade, moisture, stain and scratch resistant, made to order with no minimum quantity
Specifications: Solid sheet aluminium Thickness: 0.030 inch (20 gauge) Sheet Size:   Width:  48 7/16", Length: 96 7/16" Standard Print Area: 4'x8' Finish:   Glossy SMG-(style number), UV Matte SMM-(style number) Custom: (Please contact us for more details.) All pattern colors can be adjusted to suit your needs. Custom solid colors are available upon request. Custom logos or prints must be 300dpi at 100%. File types accepted: .jpg, .psd, .ai, .pdf, .tiff.